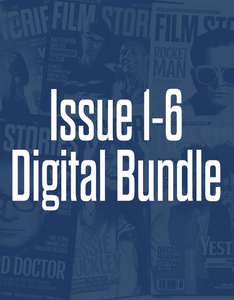 A PDF download of the first six issues of Film Stories, downloadable as a zip file containing six separate issues. 
A download link will be provided after checkout, and emailed to you.
Link will allow two downloads of the PDF file, with no time limitation. The file will be approximately 130MB in size.