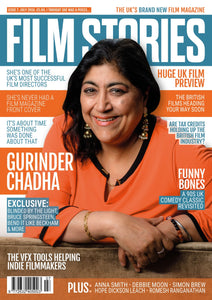 Inside:
* Gurinder Chadha on Blinded By The Light, Bend It Like Beckham, Bruce Springsteen and the M1 motorway
* Funny Bones: director Peter Chelsom joins us in revisiting a 90s British comedy favourite
* Huge UK movie preview. A round-up of lots of British films, heading your way soon!
* The clever visual effects tools that are helping independent movie makers
* Are tax credits holding up the British film industry artifically?
* Homophobia in sport: how cinema is doing a better job of addressing it than, well, sport is
* When big Hollywood movies went to Russia
And much, much, much more...