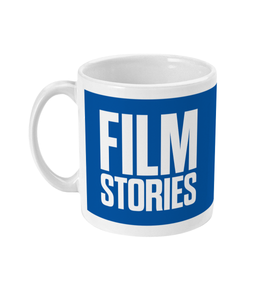 Perfect for coffee, coffee and/or coffee*, this natty 11oz mug sports the lovely Film Stories logo - on its native blue background - on both sides, so both left- and right-handers can show of their appreciation of the finer things in publishing. 
Helpfully, the mug features a handle, and the ability to hold hot fluids.
Never enjoy a brew without promoting your favourite film magazine ever again. 
* Other drinks are a thing, apparently... 
11oz ceramic mug.
Glossy white finish.
Dishwasher and microwave safe.